General rules on the protection of data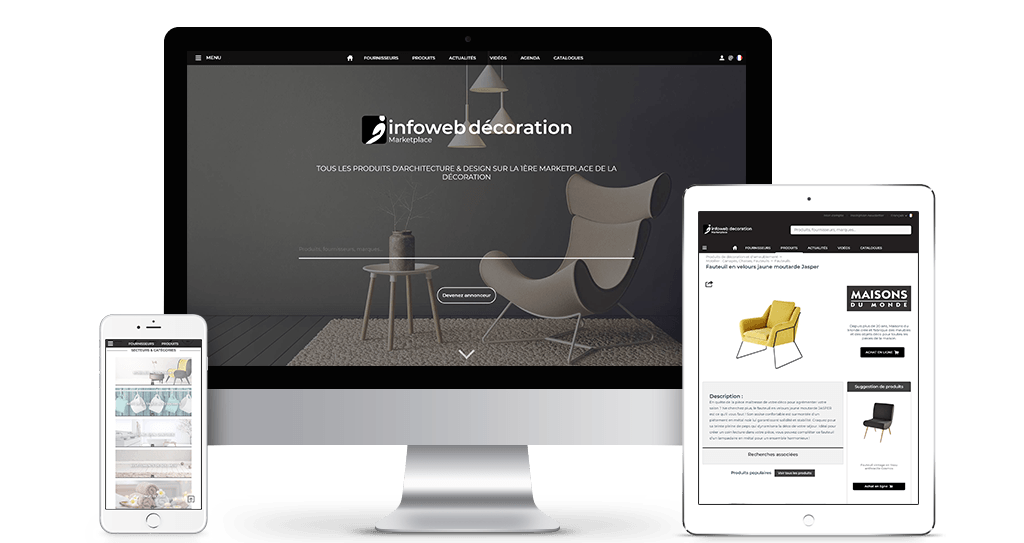 Protection of data
---
This data protection regulation applies to all the packs and services provided on the site. It governs the collection and use of all data that is in its possession. By using the site, you agree to the data practices described in this statement. Please read the full rules below.

Collection of data
Data collection takes place in the following cases:
- When creating your customer account
- When you subscribe to our Newsletter (via our website)
- When registering to subscribe to one of our magazines
- When requesting information to subscribe to one of our services
- When requesting information or quotes from one of our advertisers
Use of your personal information
The website collects and uses your personal information to manage your orders and provide you with the requested services. The website may also use your personal identification information to inform you of the availability of new products or services.

The website does not sell, rent or sell its customer lists to third parties. In the same way the website does not use or disclose any personal information without your explicit consent.

The website will only disclose your personal information without notice, if it is required by law or if it is satisfied, in good faith, that such action is necessary to: comply with the legal decrees or bend legal process, to protect and defend the rights or ownership of the website or to act in the event of critical circumstances, with a view to protecting the personal safety of other clients or the public.

Shelf life of your data
We will retain your information as long as your account is active. We need it to provide you with services or meet our legal obligations.

Right to retract
In accordance with the provisions of Article 39 of the French Data Protection Act of 6 January 1978, you have the right to access, modify, rectify and delete data concerning you. For this, you can send an email to rgpd (at) infomediapublishing.fr containing your customer credentials (login and password of the Customer Area), go directly to your Customer Area, using the identifier and password the website has sent you when subscribing to one of our services or send a registered letter with acknowledgment of receipt containing your customer ID (login and password of the Customer Area) to the next address:

Info Media Publishing
Customer Service
93290 Tremblay-En-France

We will process your request within 30 days. We will retain and use your information, as appropriate, to comply with our legal obligations and resolve disputes.

Protection of your personal data
The Personal Data you provide when you use the site is protected in different ways:

- You can access your user area using a password and a unique customer ID that we give you and you can change. The password is encrypted. We advise you to use a reliable alphanumeric password and not to disclose it to anyone.

- All our servers are hosted in French and European Datacenters that guarantee maximum security in the network infrastructure.

- Your Personal Data is stored on these secure servers, to which only certain staff members have access via a password.

The website assures all users that no data is transmitted to third parties outside the European Union.

Use of cookies
A cookie is a text file placed on your hard drive by a web page server. Cookies can not run programs or introduce viruses into your computer. Cookies are uniquely assigned to you and can only be read by a web server in the domain that issued the cookie for you.

Cookies are mainly used to offer you a convenience function that saves time. Cookies serve the purpose of indicating to the Web server that you have returned to a specific page. For example, if you place two orders at the same time on the site, the information contained in the cookie will be reused to avoid you having to fill the identification form again.

You have the option to accept or decline cookies. Most web browsers automatically accept cookies, but you can usually change your browser settings to refuse them if you wish.

Amendments to the regulations
The website may update the data protection regulations. We invite you to regularly check this one to inform you about how it evolves to protect your information.
Responsible for the treatment of your data
INFO MEDIA PUBLISHING S.A.R.L
Activity of advertising agencies
SIRET N°48520171900021

Postal address : 33 rue des Chardonnerets,
93290 Tremblay-en-France
France

Publication director : José Fernandez

Email : [email protected]
Tél : +33 (0)1 84 81 02 70
The website is owned and operated by Info Media Group, 1st B2B Marketplace editor.