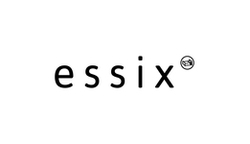 Essix
660, rue de l'Epinette, NIEPPE 59850
Since 1959, Essix puts at your service his passion of the trade and his mastery of a unique know-how coming from contemporary French style, in the air of time.

Graphic, modern, refined and refined Essix offers collections of bed linen washed linen, cotton percale, dyed cotton and cotton satin. But also collections of cotton towels, collections of accessories and a range of duvet and pillows. Because quality is our priority, we carry out checks throughout the process of creating our products in order to guarantee a product of high quality and that lasts in time.

The creation is innovative in a natural, trendy, chic and refined spirit, it is inspired by the "air of the time".