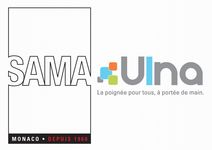 Founded in 1960, our company SAMA Monaco, was developed and managed by the founder of the hardware store Fedida in Limoges.

Our experience of more than half a century of operation is also in the third generation of ironmonger. This results in selected factories and products selected according to their quality, their price or the combination of the two criteria resulting in a very valued price / quality ratio. The creativity roll-out, together with the workshop managers, has given rise to sufficiently simple, reliable and efficient industrial processes to achieve a concentrated range of articles presented on this site, while others are carried out in trading.

SAMA offers its customers professional, several ranges of hardware dedicated to doors and windows in wood, PVC and aluminum, gates, fixtures and furnishings.

In addition, since July 2013, we have developed our business by accessing a new sector, that of the medical sector, by becoming the manufacturer of the renowned ULNA-System handle offering solutions for anti-contamination, ergonomics and dedicated to PRMs. , which we own the international brand and patents, but also the molds and tools, to become the SAMA-ULNA group.

With a vocation specifically European and overseas, SAMA-ULNA has always combined its skills and stock level with a simple and fast logistics, to meet your needs, while ensuring a monitoring of your ranges and your references with a very high service rate.

The entire team of S.A.M.A remains attentive to all your requests.