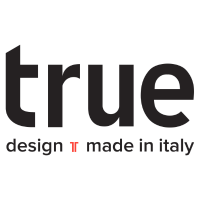 The unique style of Favaretto & Partners is based on the innovative use of materials, a meticulous precision in design and a penchant for stylistic and functional inventiveness.

The technical skills gleaned over the decades and the pervasive passion for experimentation have allowed the practice to work successfully and with versatility in different areas of manufacturing, from telephones to furnishings (seating, lighting, upholstered) to medical objects and households. Favaretto & Partners is specialized in the planning, prototyping and production of office furniture, technical corner (operational and executive) and collective systems, introducing, in some cases, design languages ??embraced by other designers and manufacturers.

Favaretto & Partners actively supports and adheres to the principles of "Design for All", a statement accepted by the European Commission and promoted by IIDD (Italian Institute Design Disability Today DFA Italia). The statement encourages disability-proof design practices that aim to make objects and environments accessible and functional to the widest possible range of users.